LAKE FOREST PARK TEAM
CINEMATOGRAPHER
GILLIAN GARCIA


Gillian Garcia is a filmmaker and photographer from Erie, Pennsylvania. She has worked extensively in the advertising world exclusively shooting with 16mm for brands such as Chanel, Rimowa, Burberry, and Valentino. Her personal film-work frequently features children and youth, and has been screened at various festivals around the US. She is a dedicated surfer, and enjoys making meals with ingredients from her garden. This summer she was cinematograapher on a feature film, and in her own practice is presently in post-production for a film about a child lock-picker. She is presently an MFA candidate at California Institue of the Arts in the Film/Video program.
SCORE
MARISA ANDERSON


Marisa Anderson channels the history of the guitar and stretches the boundaries of tradition. Her deeply original work applies elements of minimalism, electronic music, drone and 20th century classical music to compositions based on blues, jazz and gospel and country music, re-imagining the landscape of American music. Onstage, she is a master storyteller, bringing warmth, wit and insight to her virtuosic compositions and arrangements.

Classically trained, she honed her skills playing in country, jazz and circus bands. In 2011 she released her first solo guitar record, 'The Golden Hour' followed by 'Mercury' (2013), 'Traditional and Public Domain Songs' (2013) 'Into The Light' (2016), and 'Cloud Corner' (2018). She is in demand as a collaborator and composer, contributing to recordings by Beth Ditto, Sharon Van Etten and Circuit Des Yeux among others, as well as creating music for short films and soundtracks

Originally from Northern California, Anderson dropped out of college at age nineteen to walk across the US and eventually landed in Portland, Oregon, where she currently lives. .
CREATIVE ADVISOR
NINA MENKES
Nina Menkes has been named "One of the most provocative artists in film today" by The Los Angeles Times. Menkes synthesizes inner dream worlds with harsh, outer realities. Her five films are a body of work Sight and Sound has called "Controversial, intense and visually stunning."

Her work has screened in major international film festivals, including Sundance, Rotterdam, Locarno, Viennale, Berlinale, and MoMA. Special honors include a Los Angeles Film Critics Association Award, a Guggenheim Fellowship, to name a few. She is presently in production for a feature length documentary called Brainwashed about female representation on screen in Hollywood cinema.



Click to read an interview with Nina in Film Comment

and her website
EXECUTIVE PRODUCER
HANNAH LOGAN PETERSON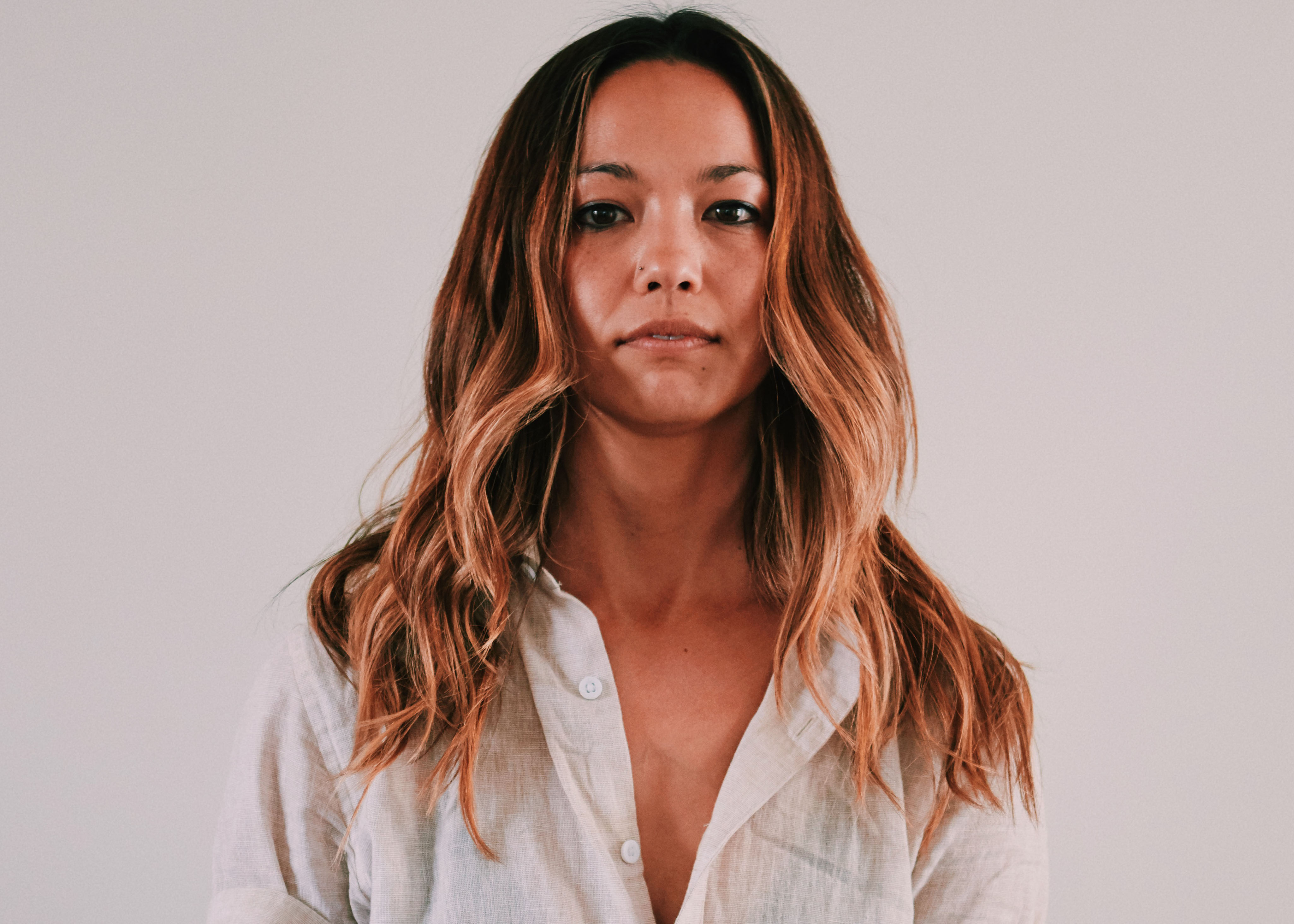 Hannah Peterson is a film director living and working in Los Angeles. She is a graduate of the MFA program in Film Directing at California Institue of the Arts and has worked closely with filmmakers Sean Baker and Chloé Zhao. Filmmaker Magazine named Hannah as one of 25 new faces of independent film. Her film, East of the River, premiered at Tribeca Film Festival and Slamdance Film Festival 2019 where it won a jury honorable mention and Hannah was awarded the Russo brothers fellowship. Her debut feature film was a participant in the Sundance Creative Producing Lab 2019, and was featured at IFP Project Forum. Hannah directed the original series Shook for Disney Channel, executive produced by the Duplass Brothers and most recently won the 2019 Tribeca and Chanel Through Her Lens Women's Filmmaker Program grant.

Today her favorite film is: Le Rendez vous d'Anna by Chantal Akerman (1988)

Click to see Hannah's short film East of the River
PRODUCER
JACKII CHUN
Jackii Chun was born in Seoul, Korea and raised up and down the Pacific Coast. She recently completed the MFA Program in Film/Video at California Institute of the Arts and has produced several projects including Hoosier, which premiered at NewFest, and "SW3", a music video for The Dodos. Her film, Space Ètude, No. 1, was an Official Selection of the Blow-Up International Arthouse Filmfest Chicago this November. Currently, she is co-directing Brainwashed, a feature documentary. Executive Produced by Tim Disney, Brainwashed follows radical feminist filmmaker Nina Menkes as she presents her acclaimed talk, "Sex & Power: Visual Language of Oppression", at film festivals all over the world.

Today her favorite film is: Ran by Akira Kurosawa (1985)

Click to see Jackii's website and portfolio



CREATIVE ADVISOR
JAMES BENNING

James Benning is a filmmaker and artist from Milwaukee, Wisconsin. In his prolific career unfolding since the early 1970s, he has matched a passionate wanderlust to an exacting formal rigor, mapping out multivalent landscapes. His work is a cinema of attentiveness, of long takes that invite the viewer to look and listen and consider the consonances of space and time, onscreen and off. His films approach the notion of place from autobiographical, cultural, political and historical viewpoints. Beyond formalist explorations, it is at (and to) America that he has always kept "looking and listening."In 2018, his film L. Cohen won the Cinema du Reel Grand Prix.

He acted as the protagonist in director Kersti Jan Werdal's first narrative short, SAM (2018).

Click to see James's filmography